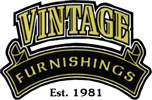 Store: (315) 738-1333
Cell: (315) 725-2612
337 Genesee St. Utica, NY 13501
Latest Vintage Furnishings News
The Stanley Theatre will host the 18th Annual Mohawk Valley Antiquefest presented by Vintage Furnishings
The Mohawk Valley Antiquefest returns to The Stanley Theatre in Utica. The show will be held on Saturday, January 27th from 10 a.m. to 5 p.m. and Sunday, January 28th from 10 a.m. to 4 p.m. Admission is $7 per person, good for both days.
The floor plan will encompass the Lobby, Mezzanine, Romano Room, Full Stage and South Gallery Wing. Vintage Furnishings is very excited about doing the show at the historical Stanley Theatre. The top-notch antique show will feature 32 antique dealers from all over the northeast, glass grinding by Tony Perretta, appraisals by Back of the Barn Antiques, and a 50/50 Raffle to benefit The Stanley.
Antique hunters and collectors come every year from the across Central New York area and beyond in search of their treasures. Dealers save merchandise throughout the year for exposure to this audience and there will be a variety of fresh and exciting material for consideration. "The show's popularity, with it's eclectic array of dealers and enthusiastic audience of buyers, makes it a much anticipated event every year," said organizer Gerald Dischiavo of Vintage Furnishings. The show features a broad range of merchandise and collectibles, including furniture from country to formal, painting, carpets, silver, estate jewelry, postcards, clocks and more.
Start the New Year off right and join us for "The Antique Show Everyone Waits For."
# # #
About The Stanley For nearly a century, The Stanley has been bringing the community together with live concerts, Broadway shows, musicals, ballets, movies, graduations and recitals. Today The Stanley operates as a not-for-profit organization run by the Central New York Community Arts Council. Originally built as a movie theatre, The Stanley opened its doors in 1928 with 2,963 seats, a grand entry staircase that resembles the main staircase on the Titanic, a gold leaf interior and terra cotta and tiled mosaic exterior. Designed by renowned architect Thomas Lamb, whose remaining creations include The Stanley Theatre, Proctor's Theatre, Schenectady, NY, and The Landmark Theatre, Syracuse, NY.